TLP-SP Master's Degree Scholarships Program
The Transformational Leadership Program - Scholarships and Partnerships is developing a cadre of leaders to drive significant change in Kosovo's economic, political, and social development areas.
In three years, the program has awarded a total of 185 Master's Degree scholarships to promosing Kosovars to study in the United States. The scholarships were awarded for the following areas of study: rule of law, public administration, engineering, agriculture, business management, finance, economics, information systems, education, gender and interdisciplinary studies.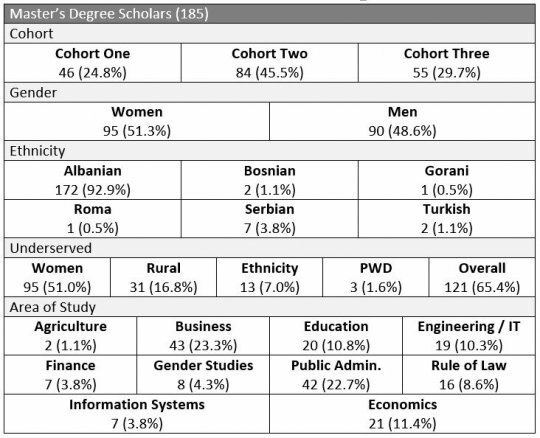 All available Master's Degree scholarships have been awarded. For more information, contact the program.
Related :
Scholar Advocates on Behalf of Kosovo's Mothers and Children
Early last month, the Action for Mothers and Children (AMC) foundation raised nearly 24,000 euros...read more
First animal x-ray in Kosovo performed by University of Prishtina students
This November, staff and students at the University of Prishtina's Faculty of Agriculture and...read more